Why should I use metal wall panels instead of other wall cladding options?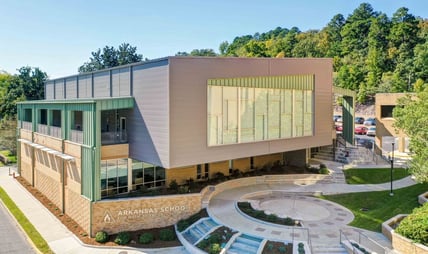 There are certainly table stakes when considering wall cladding options. Indeed, the most attractive products need to offer low maintenance, high durability, and long service life.
Between an anticipated service life of 50-60 years, outstanding color retention, and minimal maintenance, metal wall panels deliver these criteria in spades. But beyond the basics, metal wall panels outshine other product options in a few key areas.
Install Speed: Our entire society is in a rush these days, including owners who have chosen to invest in a new building. Installation speed affects the overall project budget and, perhaps more importantly, the speed to build or the number of days to owner occupancy.
Many owners are intrigued by the fact that a single metal panel can cover a space 3' wide by the entire height of their building in minutes vs. days for other products like brick and ACM panels.
Flexibility: Few products offer the ease of building modifications like metal panels. And building modifications aren't as rare as you might initially think. In some cases, the original building owners decide to repurpose the space, but in others, the building sells, and the new owners want to revamp things a bit. No pun intended, but metal panels make enhancements like adding doors or windows a breeze.
Since most panels install with screws, contractors can simply remove the fasteners and panels to complete the modifications, and often, the same panels can be re-installed. Products like precast walls, wood, and composite siding simply don't offer the same flexibility.
Aesthetics: From a design perspective, metal panels also offer unparalleled creativity. First metal panels are available in standard color palettes ranging from subtle to bold. Metal panels are also now available in two and three-dimensional prints and woodgrains.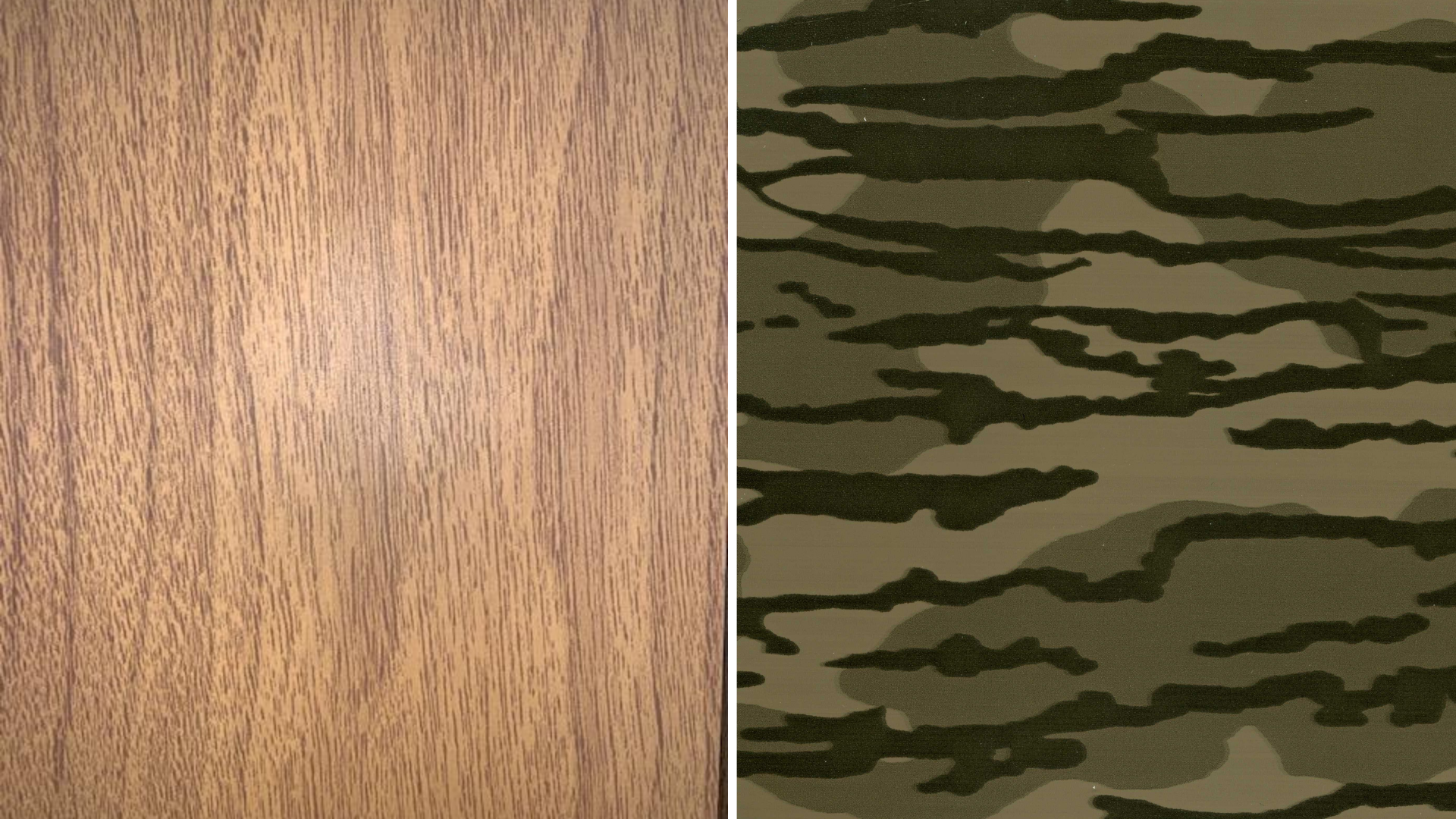 A product called Cor-ten is even available for owners that want a new building with a weathered and rusted look.: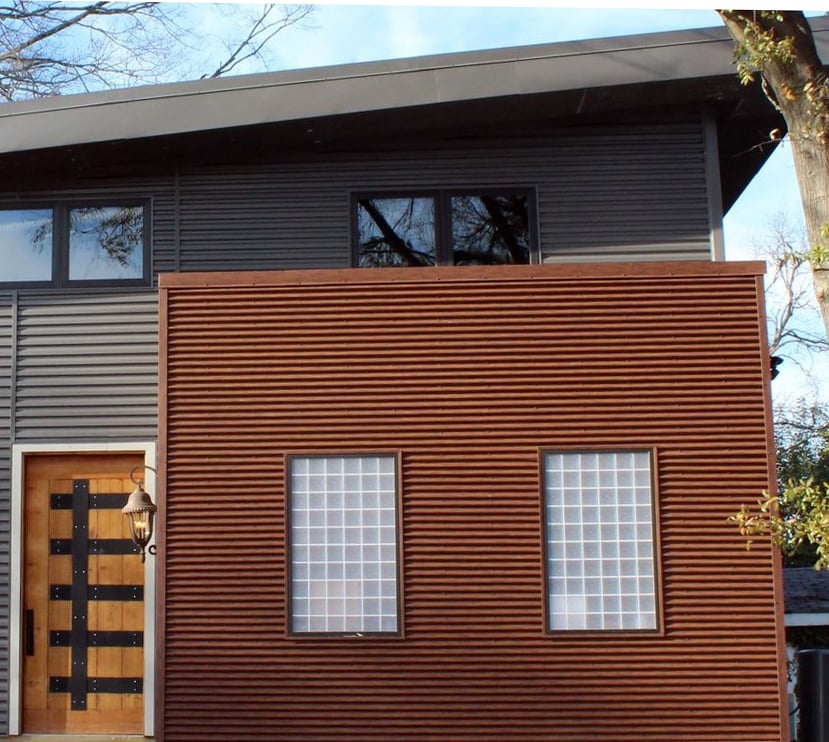 Beyond that, custom colors to match corporate branding are also much more affordable with metal panels than other product options.
Conversely, most other building products are limited to the earth tone color categories. And suppose the vast array of color options with metal panels doesn't offer enough design flexibility. In that case, many metal panel styles can install vertically and horizontally, providing designers the ultimate opportunity for creative expression.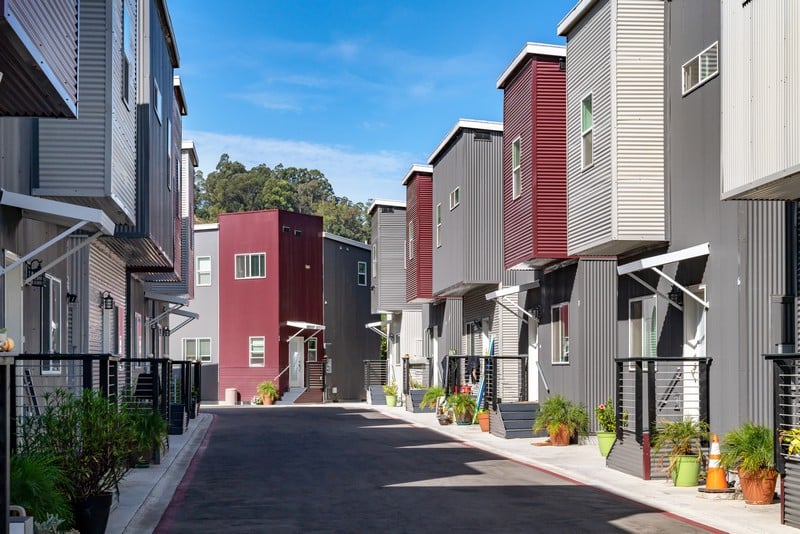 What is the difference between single skin and IMP panels?
There are two main categories of metal wall panels: single skin and insulated metal panels, also known as IMP panels. As might be expected, single skin panels involve only one panel.
In contrast, IMP panel systems are created by sandwiching a layer of foamed-in-place, polyisocyanurate, insulating core between a roll-formed interior and exterior panel. For this reason, people often refer to IMP panels as sandwich panels.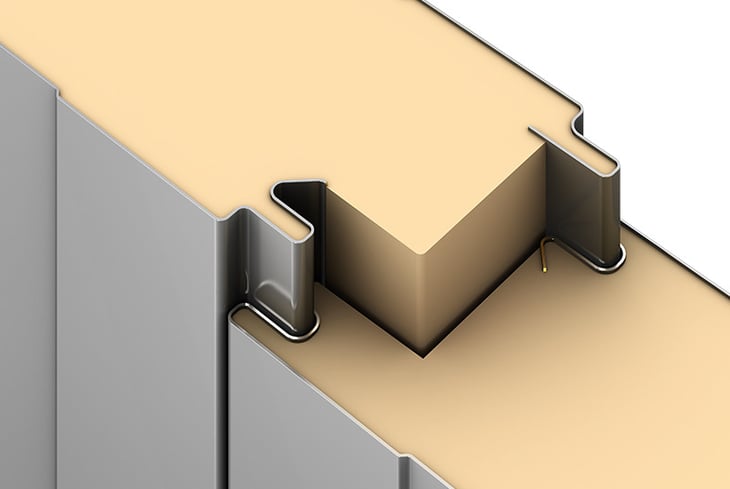 There are many similarities between the panel types. Both are commonly produced in 26 and 24 Ga. and offer similar paint systems. Further, both styles are commonly installed in one piece running the full height of the wall.
The biggest differences between the two involve cost, install speed, energy performance, and interior aesthetics. In any cost comparison between the types, it's important to consider the difference between the product cost and installed system cost. For example, while single skin panels will always be less expensive to purchase than IMPs, they offer no insulating properties.
Consequently, when single skin panels are used in buildings with conditioned air space, insulation must be purchased and installed separately. Conversely, IMP panels arrive at the job site with the insulating element included from the factory. This allows the panel and insulation to be installed in one seamless step.
So while IMP panels cost more to purchase, the final cost is often similar (or even less) than field assembled wall systems created with single skin panels and various styles of insulation.
It is also widely accepted that IMP panels offer increased energy performance over field assembled systems. During the installation of field assembled systems, the insulation is often compressed which reduces the insulation properties at the point of compression.
Additionally, the polyisocyanurate insulation used in IMP panels is made from a closed-cell structure which maintains the original r value throughout the product life. Conversely, open-cell structured insulations (like rigid board) allow air to replace the gases over time. As that process occurs, the r value offered diminishes.
Another discernable difference between the two styles involves interior aesthetics. When a field assembled system is used, the insulation is visible from the interior of the building. Owners often opt to then add a liner panel to the interior of the building to protect the insulation from damage, create a more finished appearance, facilitate a brighter space, and/or one that is more easily cleaned.
With an IMP system, the interior panel is installed at the same time as the exterior panel, saving precious time and additional cost.
To learn more about insulated panels, give this information from the Metal Construction Association a read or check out products offered by our partner, Green Span Profiles.
What is the difference between exposed and concealed fastener panels?
There are two primary methods to attach metal wall panels to the building structure: exposed fastener and concealed fastener. While both styles offer outstanding cost savings and flexibility over other wall cladding options such as ACM, there are some critical differences between the two attachment methods.
As you might guess, exposed fastener panels attach with a screw that pierces the metal panel and penetrates the substructure below. Conversely, concealed fastener metal wall panels are attached to the substructure with either a series of clips or via integrated flanges. While the visibility of a fastener is one significant difference between the two styles, there are other differences.
The aesthetic look of the panels is also vastly different. Exposed fastener panels tend to have a series of major and minor ribs and often cover 36", while concealed fastener panels often boast a flush or flat appearance.
Due to their flush appearance, concealed fastener panels are typically provided in narrow cover widths such as 12"-16" to mitigate the phenomenon of oil canning. This narrow cover width causes concealed fastener panels to cost more to purchase and install than their exposed fastener counterparts.
What are my options for exposed fastener panels?
There are literally hundreds of different exposed fastener profiles. Panel profiles are defined by the shape and frequency of major and minor ribs, as shown in the image below.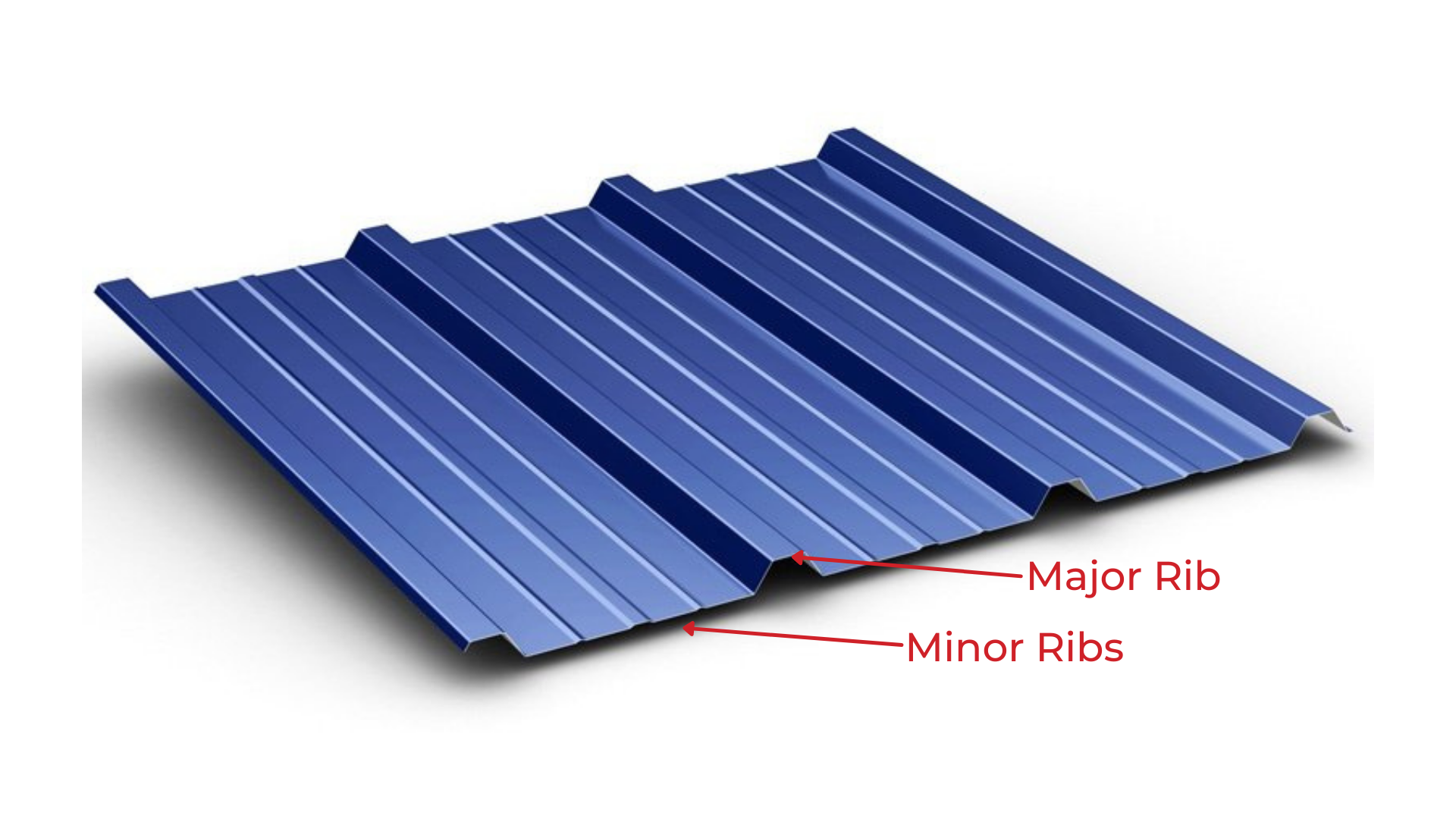 While the choices can appear overwhelming at first, architectural applications gravitate to a few common profiles. As might be expected, some of the most popular panels allow for both vertical and horizontal installation.
7.2 Panel: Architects and designers looking to make a bold statement with metal wall panels often select 7.2 panels. The 1 ½" rib height and major rib spacing just over 7" offer great dimension and shadow lines. This panel style is used frequently as an economical and low-maintenance design element. Mega-Rib is the name for McElroy Metal's, 7.2 panel.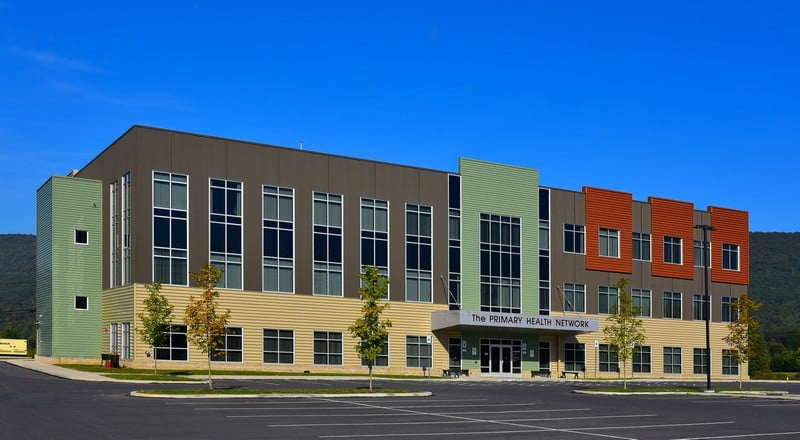 Corrugated: Everything old is new again, and that's certainly the case with corrugated panels. They were all the rage in the '60s, but their use had tapered off significantly by the mid-'80s. Fast forward 40 years, and they are in high demand again.
While cover widths can vary slightly based on the coil width, they typically cover around 3' wide and are offered in heights such as ½" and ⅞." McElroy Metal's corrugated products are named M-Cor and Multi-Cor. To learn more about corrugated products, check out our recent blog post.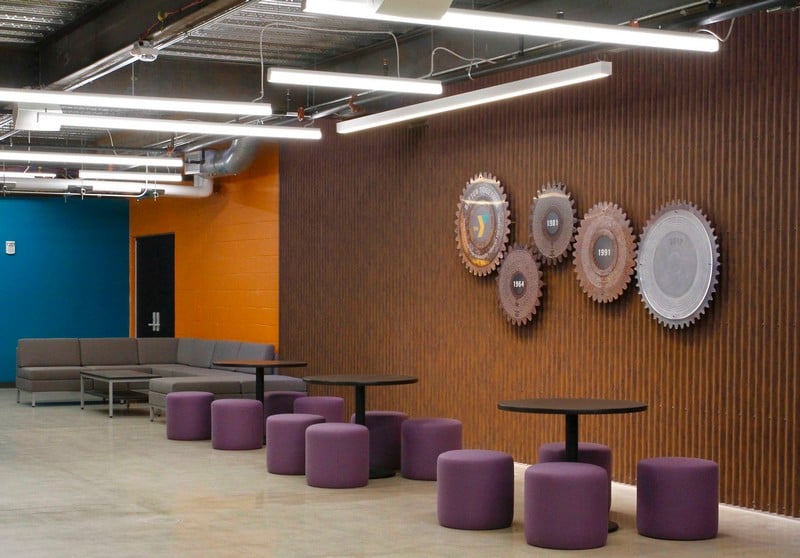 R-Panel: While this panel style originated in the pre-engineered building market, its use has expanded greatly. This panel type is frequently found in warehouses, medical facilities, schools, and convention centers applications. It's such a versatile product that it has even been used on airport blast walls.
McElroy Metal offers both R-Panel and also a proprietary version that is slightly different called Multi-Rib. Both panels offer major ribs @ 12" on-center with major rib heights around 1 ¼".
Looking for something different? Check this out to learn more about other exposed fastener panel options.
What are my options for concealed fastener wall panels?
Concealed fastener panels offer an economical architectural solution compared to other systems such as insulated metal panels, prefab, and composite panels. While each panel manufacturer's offering may vary slightly, below are some popular options offered by McElroy Metal. You can learn more about our concealed wall panel offering here.
Wave Panel: Currently, panel styles like our Wave panel are enjoying immense popularity. Part of their appeal lies in the freedom for both vertical and horizontal installation. This panel style allows designers to combine both installation styles on the same project to create visual interest while still gaining the immense benefits of metal panels over other construction products.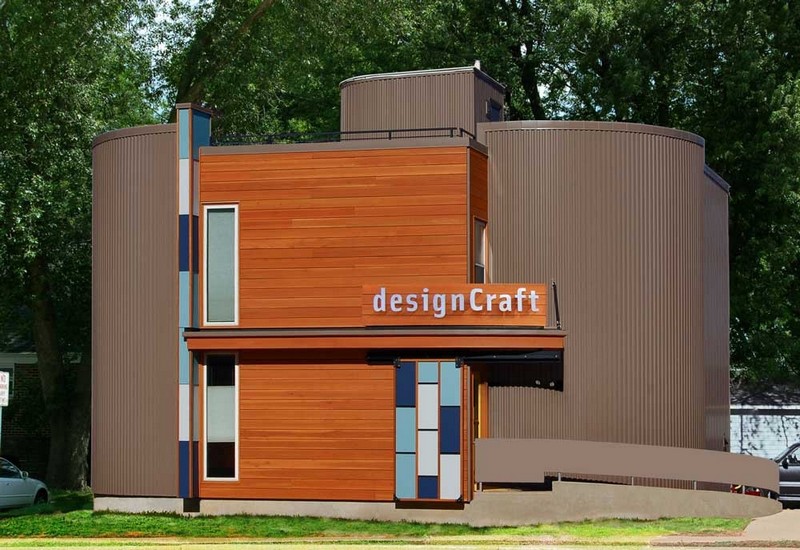 FW Panel: FW Panel is a 1 1/2" deep flush metal panel designed for vertical and horizontal applications. FW panels also have an option to create custom reveals from 1 to 3 inches.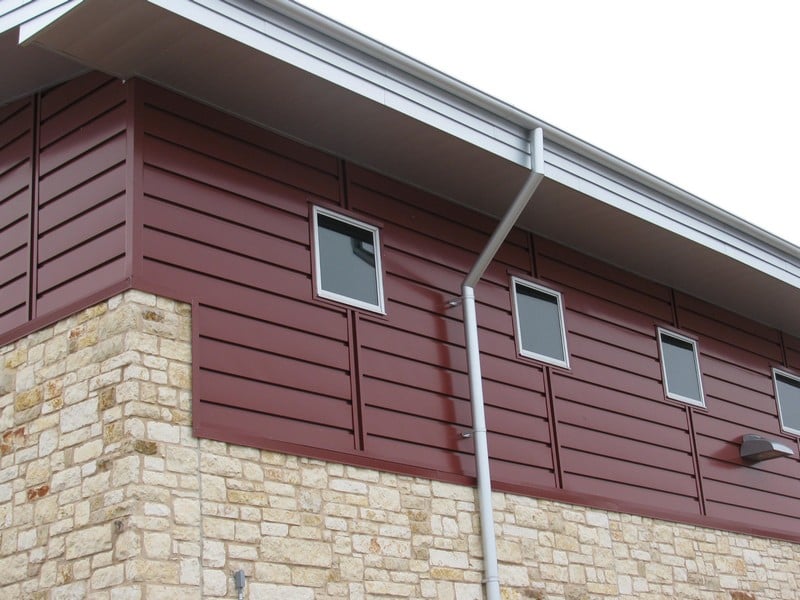 Visionline: Visionline F-Series is a flat plate system that is ideal for facades and rain screens. Visionline is available in McElroy's standard architectural colors with a 22 gauge steel substrate.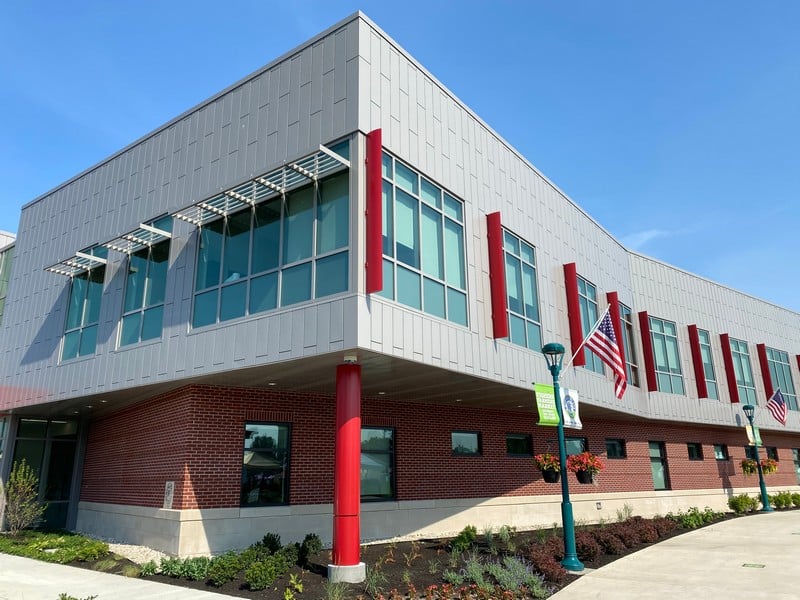 MSR: MSR combines strength and aesthetics in one profile to add curb appeal to almost any project while providing engineering and weathertightness characteristics demanded by architects and owners. MSR is also commonly referred to as a "Shadow Rib" panel. The photo below uses three of our different wall panels to create an attractive and cost-effective final result. You can learn more about the project by reading the case study here.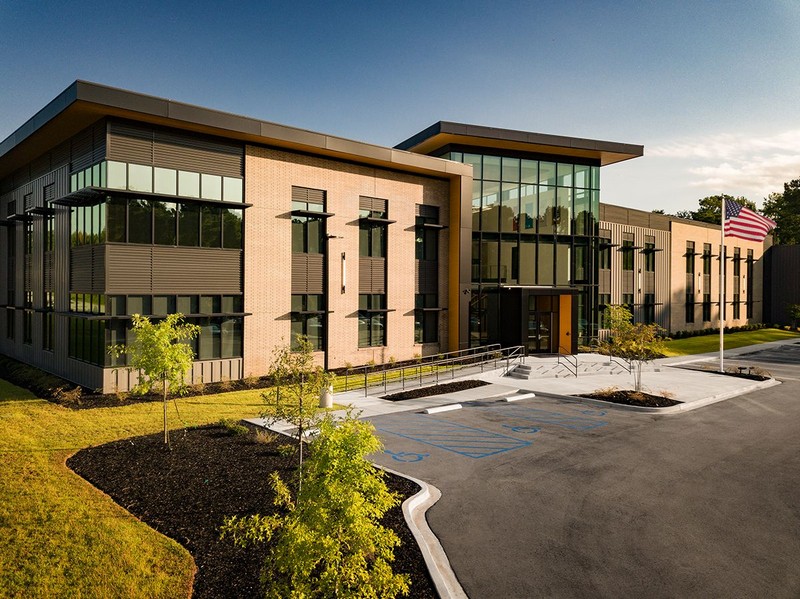 What types of coatings are available on metal panels?
Paint systems are another discernable difference when considering metal wall panels. There are three main types of resins used on metal panels: polyester, silicone-modified polyester, and polyvinylidene (also referred to as PVDF.)
As might be expected, higher quality resins provide the greatest protection against panel chalk and fade. Conversely, coatings produced from lower quality resins are more apt to fade and chalk.
The performance of these coatings follows a well-defined good, better, best hierarchy. As the image below illustrates, polyester paint systems represent the good, silicone-modified polyesters the better, with PVDF's being the best. PVDF's are also referred to as Kynar 500®.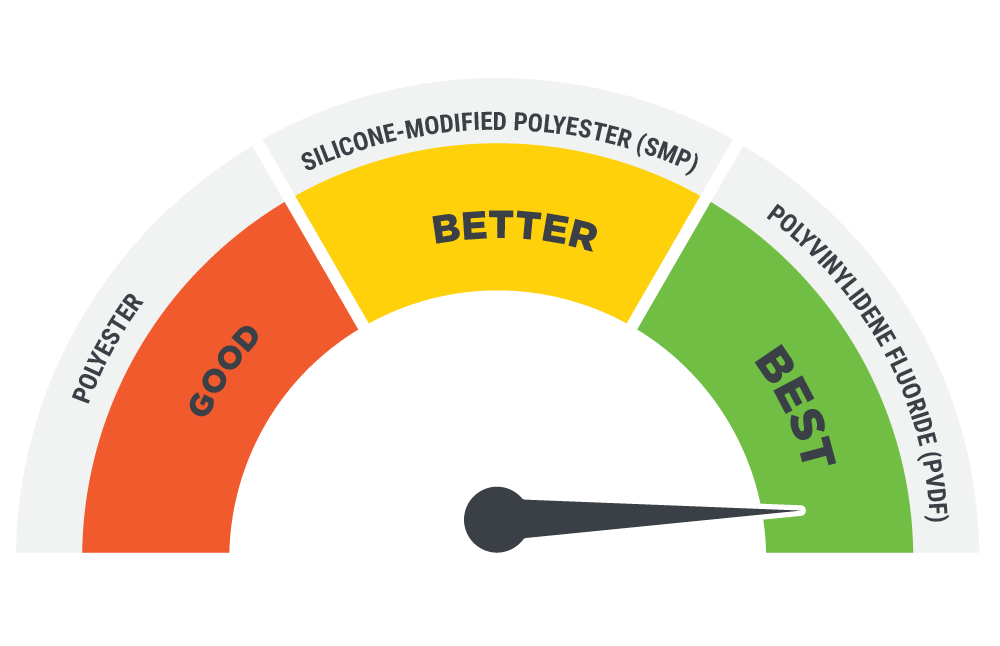 Given their architectural focus and consequently demand for outstanding long-term performance, concealed fastener wall panels typically default to PVDF/Kynar 500® paint systems; however, you can't assume the same for exposed fastener panels. Some manufacturers, like McElroy Metal, offer exposed fastener panels in both SMP and PVDF/Kynar 500® paint systems.
Yet others limit exposed fastener wall panels to the middle of the road performance SMP systems, which are more subject to the phenomenon of fade and chalk. These failures occur when the binder breaks down and no longer holds the pigment together. As the photo below illustrates, PVDF/Kynar 500® paint systems should be the preferred choice for projects with a top priority on curb appeal. Learn more about coatings here.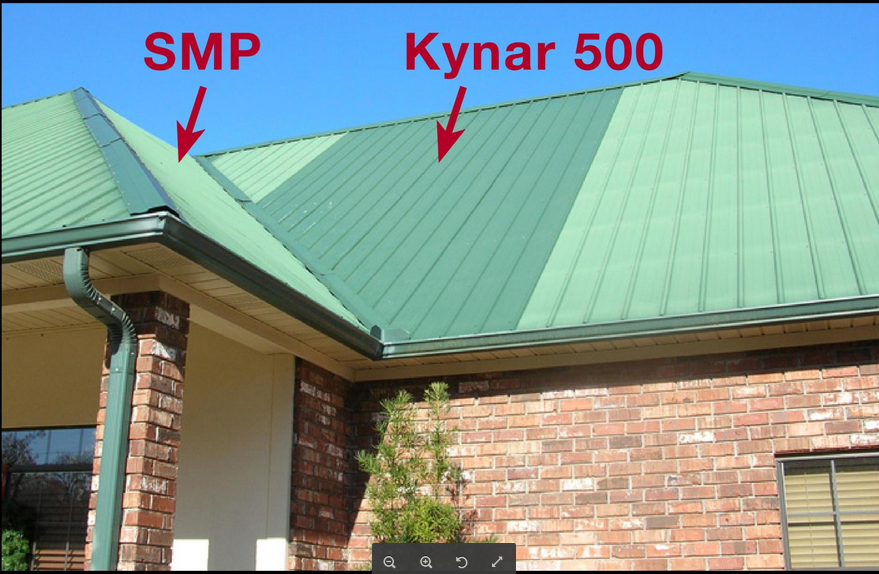 Both PVDF (Kynar 500) and Silicone-Modified Polyester (SMP) panels were installed on this home in Louisiana. On day one, the colors were an identical shade of green. This photo taken eight years later tells a powerful story of the differences between the paint systems as it highlights both chalk and fade of the SMP paint system. Note that there is no visible fade or chalking on the darker (PVDF) panels.
What gauges are available for metal wall panels?
Metal wall panels range from 29 gauge on the lower end of the spectrum to 18 gauge on the higher end. The gauge of metal panels affects everything from the distance they can span to how they perform against extreme winds and hail. Panel gauges can also affect the visual appearance of oil canning. Consequently, concealed fastener panels are often produced in heavier gauges to help combat oil canning.
As a rule of thumb, post-frame projects tend to use 29 ga products while commercial projects gravitate to 26 or 24 gauge, and architectural projects routinely use 24 and 22 ga.
What is oil canning, and how does it affect metal wall panels?
Oil canning is an inherent natural property in metal panels. While it's an aesthetic concern and typically doesn't affect panel performance, the distortion or waviness of panels can be troublesome to some building owners.
It's important to understand that oil canning can affect all metal substrates, including steel, copper, zinc, and aluminum. The panel color, temperature, sunlight, season, and the angle the viewer is to the panels all play a part in the appearance of the oil canning effect.
To minimize the effects of oil canning, narrower panel widths, heavier gauges, and pan configurations are common strategies. To learn more about the causes and ways to mitigate oil canning during product selection and installation, check out our earlier blog post on oil canning.
Can a standing seam roof panel be used as a metal wall panel?
Standing seam roof panels can also be used as wall panels. You can read more about the University of Arkansas project at Champions Hall shown below by clicking here. With that said, there is a crucial consideration before using standing seam panels in a wall application.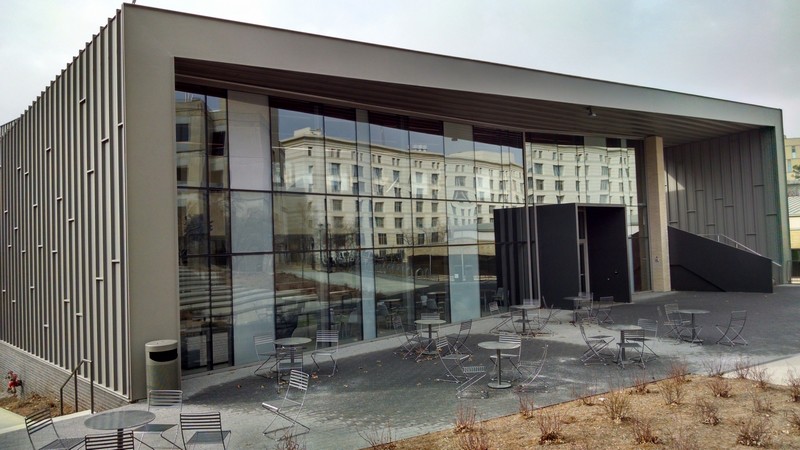 It is important to consider how the standing seam panels engage with each other. In other words, are they snapped or mechanically seamed together? While crews can install mechanically seamed standing seam panels for wall applications, it's important to understand that they often choose to hand seam these panels instead of seaming them with the motorized seaming machines.
Installers make this decision for a couple of reasons. First, in some cases, the motorized machines struggle to pull themselves up a completely vertical wall, and in others, it can be challenging to disengage the device at the top of the wall.
While hand seaming the panels completes the seaming operation, it can appear less visually appealing than panels seamed with a motorized device.
Consequently, while either panel style will work, wall panel applications often favor snap-type standing seam roof panels instead of mechanically seamed.
Who can answer my questions about metal wall panels?
Still have questions about metal wall panels? Contact us; we're here to help with everything from product selection to project-specific details!
About McElroy Metal
Since 1963, McElroy Metal has served the construction industry with quality products and excellent customer service. The employee-owned components manufacturer is headquartered in Bossier City, La., and has 14 manufacturing facilities across the United States. Quality, service and performance have been the cornerstone of McElroy Metal's business philosophy and have contributed to the success of the company through the years. As a preferred service provider, these values will continue to be at the forefront of McElroy Metal's model along with a strong focus on the customer.
Topics: Metal Wall Panels
Comments on this article:
Scroll down to the bottom to submit a comment and join the conversation. Need to speak to an expert? Please contact us.